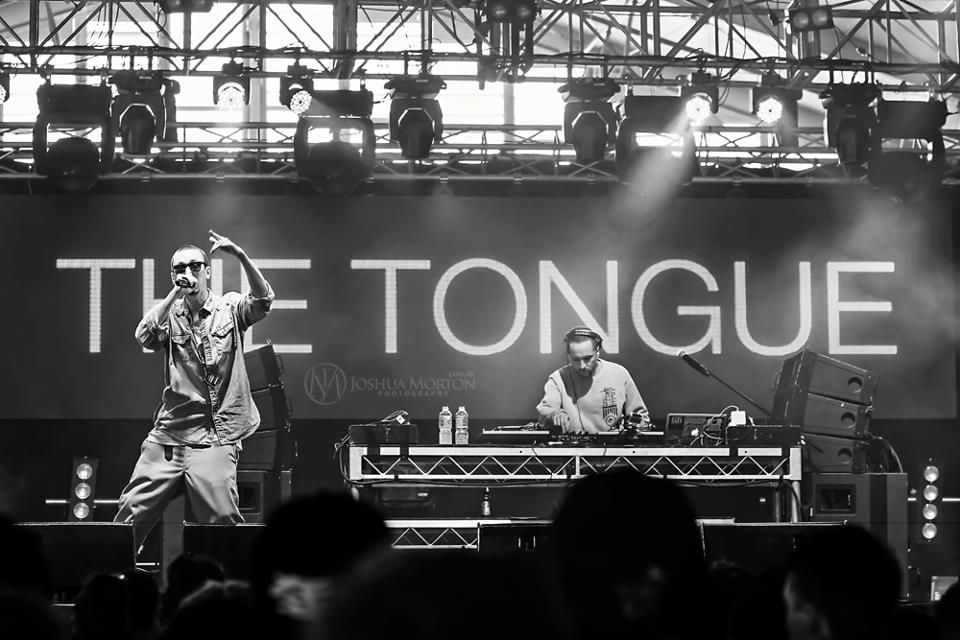 The Tongue: Victory is imminent
Words by xtothap1

Love or hate him, and he seems to be a polarising character within the Australian hip hop community, you cannot doubt the talent of The Tongue. From making his name in arguably the peak of the battle scene in this country, to dropping a debut EP that got immediate national exposure and two successful long players since, his is a name that will grab the attention of hip hop fans. With his third long player locked and loaded Ozhiphop.com played Q&A with the man who has never shied away from a punch.
It's been a minute between official releases for yourself, after the last album was it a conscious decision to sit back and reflect before the next long player or was it more a case of life getting in the way? We've seen mixtapes and guest spots in the meantime, I guess it just always intrigues me how an artists decides when to release new music.
Well I put out
Alternative Energy
in September 2010, and I did two tours for that.
The Sextape
mixtape came out in 2011 and I did a national tour for that. For most of 2012 I was making
Surrender To Victory
and now that's coming out in the start of 2013. So I guess for me it doesn't feel like I've been taking it easy or anything. I've also been doing random shit like playing a concert in Cambodia and performing in the
Dr Seuss Vs Elefant Traks
show at the Sydney Opera House. I just finished a national tour with
Mac Miller
last month that was pretty hectic. For the last two years I've also been studying full-time, doing a Masters Of Education at Sydney University, it's good to stay busy.
I first remember hearing your tracks off of Bad Education on the J's in 2006, you were one of the artists getting buzz on the station early on in the boom period for Australian hip hop, how did it feel to get national radio play when you were just starting out as a recording artist? Do you think radio play is less important in this day and age when there are so many other mediums and the music played on radio seems increasingly diluted?
Let's put it this way - radio-play is never a bad thing. It was great to get that support from JJJ and that definitely helped establish me early on. Looking at the line-up of big releases due out this year –
Thundamentals, Pez, Bliss N Eso, Vegas Aces, Jimblah, Horrorshow, Sky High, Chasm, Pegz, Hilltop Hoods
- I'd argue that this country now, more than ever, needs a second national radio station that is an alternative to JJJ. They can't play all the good stuff and it all deserves to be heard.
You have what I would call a well respected name in the scene, by that I mean you can be seemingly quiet release wise, but the moment you drop something people will start talking and a buzz will build. Do you work hard to keep your name in people's minds or for you is it more about just making music and if people like it, dope?
Thanks bro. I guess I just do music whenever the situation feels right. I got on Chasm's release 'cause I respect him as a producer. I got on Sky High's album because she asked me to and I think she's really unique and talented. I got on
One Sixth's
album because he had a great idea for a song and is a top level MC. I put
The Sextape
out cause I was inspired to do something really different to my usual approach and it just sprawled out into 15 tracks. Ain't no 10 year plan to this shit, I just go with my instinct.
Back to your last release The Sextape, you touched on some subjects that are controversial as far as hip hop goes anyway, in fact Macklemore is now blowing up internationally touching on some of the same stuff, what was the feedback to that release like? I read some stuff where people called it an attention grab and on the flip side where people gave you props for putting that music out there, how do you feel about it two years on, did it achieve what you wanted as an emcee?
I just figured there was no MC in Australia really talking about sex/love/relationships in the way I wanted to hear. I wanted to have fun with the project and there was no shortage of inspiration from my own experiences. There was a song on there called
Two Girlfriends
about the problems with monogamy. There was a track
Need Another Drink
about how hard it can be to find an intelligent conversation from a girl when you're trying to pick up. There was a song about homophobia in hip hop called
Never Scared
and I think that stirred up the waters a bit, and it sparked some debate, which can only be positive. There was also some of my most personal lyrics ever on that mixtape, listen to
Sucka For Love
man, a lot of pain in that song. I think it's pretty damn entertaining for a free mixtape, and it's still available at thetongue.com.au,
(gratuitous plug allowed – ed)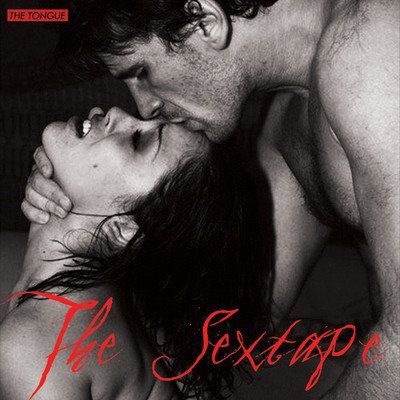 I saw a tweet of yours really recently relating to 360 at SXSW where the sound died and he had a captive crowd and you felt he wasted an opportunity on a global stage, I've also seen you go at Chance Waters in the past, does it concern you as an artist that these are the people whose voices are heard the loudest by the Australian music public right now? In your opinion are artists like this taking hip hop in Australia in the wrong direction? And I guess on the bigger picture how do you think the next wave of artists have positioned the future of Australian hip hop?
Well those are two different questions so I'll answer the first part for now. To be crystal clear: I don't hate
360
or have a problem with his success, I think he's worked bloody hard for it and he's persevered and I respect his hustle. Good on him. However I do not believe he's 10 times better than dude's like
Mantra
or
Vents
or
Ellesquire
,even though sales and radio play would suggest he's somehow more deserving than them. He is not more talented or deserving than those dudes, he's just better marketed and easier for the mainstream to digest. He is a master of using the internet and controversy to gain attention. The footage I talk about from SXSW had him freestyling about doing coke and 'fucking your sister" and stuff like that. It really didn't impress me and I think he needs to be aware that as the most commercially successful solo MC he will be held to a high standard, especially when he's representing the Australian hip hop scene overseas. He is also an influence on all his young fans, from what I can tell his main fan base is kids 21 and under, and anytime he's talking about chasing cocaine could be talking about something more positive. That's all. It's frustrating that this big, successful guy doesn't expect more from himself.
As for
Chance Waters
, well, I just don't think the dude can rap. Sorry, but that's how I see it. It's nice when everyone in the scene can get along but I can't co-sign everything and I think we need to start having clear standards for our hip hop in this country. There are a few new dudes coming through who I like the sound of though.
Remi
from Melbourne has got a nice flow.
Elemont
is a dope young MC. I think
Vegas Aces
have a few tricks up their sleeves. Plenty of exciting new artists coming up at the moment.
Briefly, you were once one of the biggest battlers in the country, in the days of freestyle and using beats, every now and then I see you post online when people are talking about battles almost tempted to jump back in the ring. Will we see you battling ever again and if so what would it take to get you back in the arena? Also what are some of your fondest memories of battles, from the likes of the Battle For Supremacy series and taking out Revolver comp, and in your opinion was battling better back then?
I wouldn't say it was "better" back then, just different. I definitely prefer to see a dope freestyle battle to a written one, I think it's a very unique skill when someone can do it well. My favourite memory from my battle days was winning the Revolver MC battle in Melbourne. It was the longest running national battle in Australian history at the time and I was the first guy from NSW to take it out. It felt like a win for Sydney. The night started out with something like 50 MCs and went for hours until it was just me and Purpose in the final. I remember being so mentally exhausted by the end of, but also real happy because I was surprised that I had come out on too, that night was a real adrenaline rush.
What can we expect Surrender To Victory to sound like? Where have you drawn your influences from over the last three years and what makes this a unique record whilst still being a Tongue release?
Surrender To Victory
is my best album. For the first time I've worked with one amazing producer (
Cam Bluff
) from start to finish, its got a clear theme, dope guest spots, unusual song concepts, it's something I'm very proud of. It sounds like me at my best, in a positive headspace, rapping my arse off. My main influences as far as rappers go recently have been
Action Bronson, Danny Brown, Kendrick Lamar, Homebrew Crew, School Boy Q, Currensy
. I love all that shit. But I'm also listening to everything else under the sun;
Tame Impala, Grimes, SBTRKT, Jones Jnr, Hermitude, Gold Panda, Dam Funk
,lots of reggae and soul, I'm all over the shop mate.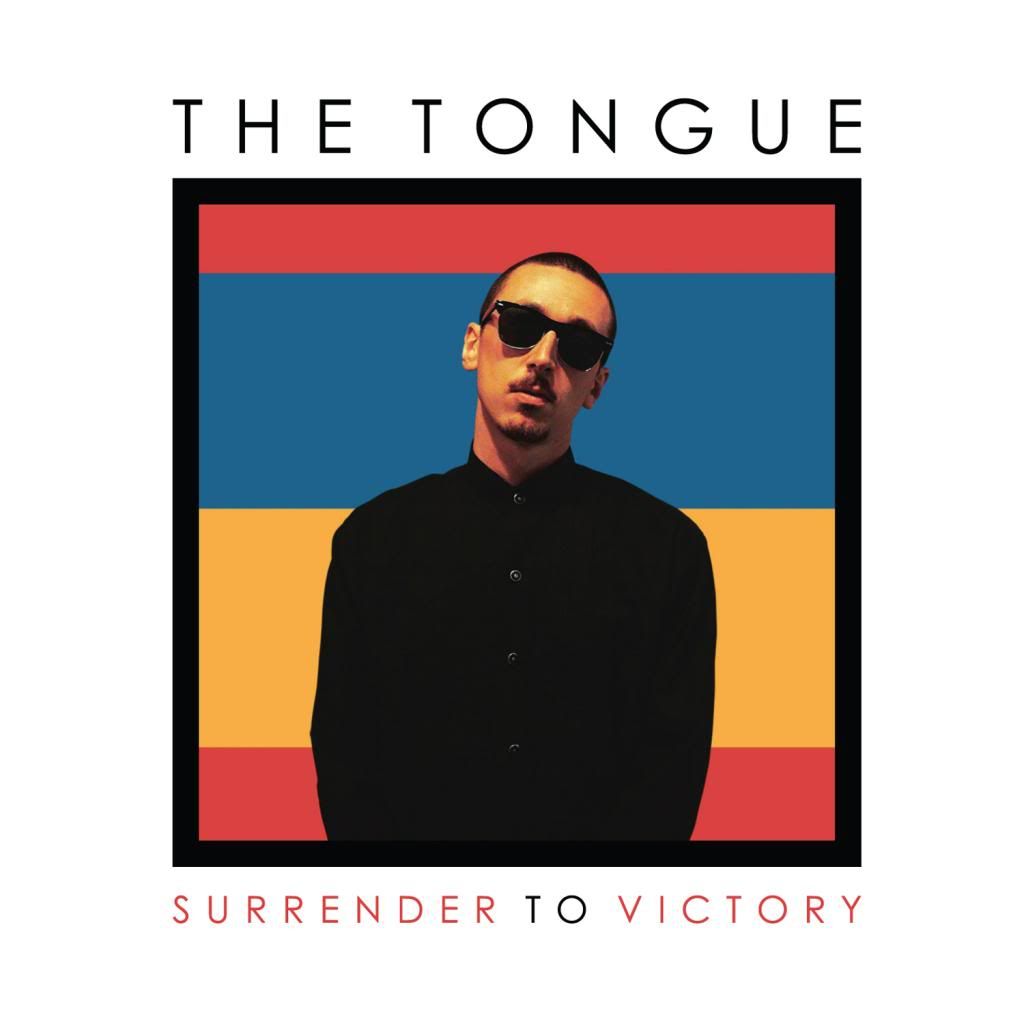 The album drops late this month I believe, what are the plans from here on out? Are you looking heading out on tour here? Overseas? Is hip hop in Australia at the point now where touring overseas is a legitimate goal?
Yep there will be a national tour announced very soon. I can't do any more overseas show until I finish this Masters degree but that'll be wrapped up by September. Can't get specific about my tour until it's announced but safe to say I'll be in a town near you in the near future.
Finally you have been around for a number of years now, ridden a whole bunch of waves through the scene, as somewhat of an elder statesman in the scene is there any final advice you can offer to upcoming artists, about their music, about releasing it and about not fucking up the foundation so many worked so hard for…
If you want if want to rap, just rap. If you want to turn your music into a career, be prepared to put 10 years of your life into this shit before it really takes off. If you look at
Hermitude
or
Hilltop Hoods
or
Urthboy
, these guys have been grinding away relentlessly for years, often a few albums deep before they were able to pay their bills from music. Even 360's first album was a bit of a flop, but he pushed on and worked on his craft and stepped it up to a higher level. If you expect the world to fall into your hands straight away, you will most likely be disappointed. With that said, if all you want is to make money then you are also probably in the wrong business. I just find it profoundly satisfying to make the best album I can, smoke one, and then sit back and push play. I guess it's the same feeling an author gets when they finish writing a novel. If that doesn't get you off then you may not actually be a muso, you might just want to be famous. My only other piece of advice would be to make sure you have something worth hearing when you rhyme. There is nothing wrong with having integrity. Realise that hip hop is a powerful tool that has the potential to change people's lives for the better. When we think back to our favourite rappers I'm sure they taught us something, they moved us in a way that was deeper than just entertainment.
Nas
and
Jay Z
and
KRS 1
and
Lauryn Hill
are philosophers, they are teachers, if you really listen. I'm worried that the youth of today are not getting those same vibes from the big rappers now-
Rick Ross/Nikki Minaj/Big Sean
and so on.
Kendrick Lamar
is the exception to that rule. I personally want to see more MCs being themselves and less of them living to replicate a trend or self-censoring or trying to sell me something. We should always keep our standards high, if you do that as an artist you really can't go wrong.
Web:
http://www.thetongue.com.au
Twitter:
https://twitter.com/TheTongueIsDead
Facebook:
https://www.facebook.com/thetongue1
© 2012 OzHipHop.Com - No part of this article can be used without permission from the Webmaster.